CIRS has been Invited to Speak at the 2015 Health Environment Sustainable Development Meeting
original article from CIRS
During 18 – 19 March 2015, Eric Xiong, Head of Industrial Chemical Department, and Jane Song, Senior Regulatory Consultant, both are regulatory experts from CIRS, have been invited by the International Copper Association to attend the 2015 Health Environment Sustainable Development Meeting and gave in-depth interpretations on the topic of "Chemical Regulatory Analysis in China and Taiwan".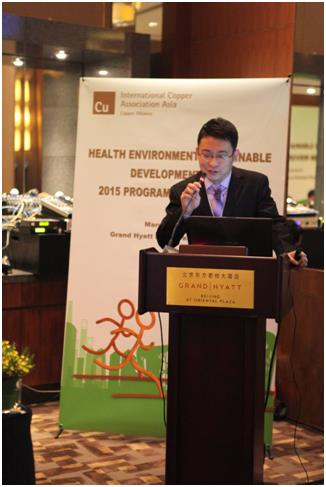 Copper and copper compounds have been attracting attentions due to their special metal properties. They are regulated differently in differently countries. Enterprises are trying to understand how they are regulated relate to different regulations in different countries. Experts from CIRS gave excellent analysis and interpretations on the related regulations on Copper and how enterprises should do to comply with the relevant regulation in China and Taiwan areas.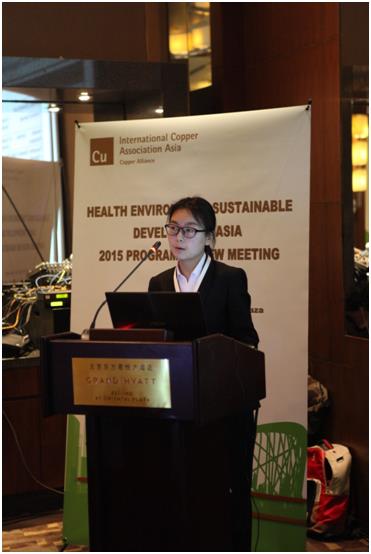 A significant number of questions were received from the attendees, who are very interested in the Asia market and trying to expand their business into these areas.
Besides the copper issue, there are also a lot of questions being asked for the chemical regulations in China, based on their expertise, Eric and Jane also answered those questions and gave a brief discussion on the China chemical regulations.
Relevant Link:
China New Substance Notification Services
Contact Us
CIRS China

Hangzhou CIRS Co. Ltd (CIRS China)

11F Building 1, Dongguan Hi-Tech Park, 288 Qiuyi Road, Binjiang District, Hangzhou 310052, China

Tel: +86-571 8720 6574 | Fax: +86-571 8720 6533

Email:

service@cirs-reach.com
-