REACH Registered Substances List

The REACH Registered Substances List and Pre-registered Substances List can be found on ECHA's website. Companies can check whether their substances have been pre-registered or registered by other companies.
By clicking the following link, you can search:
Quick Guidance To REACH Registration
Note 1: Intermediate registration and PPORD notification are much cheaper than REACH registration. If your substance meets the definitions of intermediate or PPORD, intermediate registration and PPORD notification are strongly recommended.
Note 2: If you place a chemical on EU market, you shall also comply with CLP regulation.
About the Expert
Louise Halpin, Operations Manager, service@cirs-reach.com
Expertise: REACH only representative, REACH registration dossier preparation (IUCLID 5), REACH SDS, chemical classification and labelling in according to CLP, C&L notification, GHS.
Louise Halpin graduated from Trinity College Dublin with an honors degree in medicinal chemistry. Prior to joining CIRS, she was a regulatory affairs consultant for an international consultancy company. She was responsible for preparing relevant dossiers for submission to the EU, under Directives 91/414/EEC and 98/8/EEC. As the chief Environmental fate specialist, her work focused on conducting various environmental risk assessments, liaising with clients regarding the product under which registration was sought, liaising with relevant personnel within regulatory bodies in the EU member states and attending meetings in the Irish Department of Agriculture.
Contact
Europe Office
Unit 1 Ardee Business Park, Hale Street, Ardee, Co. Louth, Ireland
Tel : +353 41 9806 916 | Fax : +353 41 9806 999
Email: service@cirs-reach.com
Ms. Alice Qian, China Office

11F Building 1, Dongguan Hi-Tech Park, 1288 Chunbo Road, Binjiang District, Hangzhou 310052, China

Tel: +86-571 8720 6555 | Fax: +86-571 8720 6533

Email: 

info@cirs-reach.com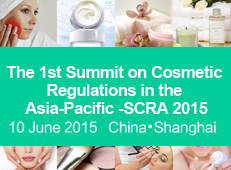 REACH Registration
Downloads and Tools