REACH Only Representative
REACH requires all companies manufacturing or placing a substance on the EU market in quantities greater than 1t/year to register that substance with the European Chemicals Agency (ECHA). For legal reasons, only companies with a legal entity in Europe are allowed to submit a registration; however, non-EU companies may submit registration by appointing an EU-based Only Representative to register on their behalf, in which case their importers will be regarded as downstream users and do not need to do registrations.
Our REACH only representative service costs 250 Euros to 500 Euros per substance per year depending on the number of substances. If you are looking for a cost-effective REACH only representative or wish to change only representative, please don't hesitate to contact us for further advice.
Benefits of Appointing REACH Only Representative (OR)
Relieve importers of their obligations to register and obtain continued market access in the EU (many EU importers will try to avoid registrations by purchasing REACH registered chemicals);
Avoid dependence on a single importer and keep market access should one EU importer cease trading;
Gain advantages over other non-EU suppliers who do not appoint OR to register their substances;
Note: Importers will be exempt from REACH registration if their non-EU suppliers have registered; however, importers need to confirm with their suppliers' Only Representative that they are included in the inventory of importers and their tonnage and uses are covered by the OR. This can be done by asking for REACH Certificate of Compliance from the only representative of their suppliers before they put chemicals on the EU market.
Who Can Be Appointed as REACH Only Representative?
An Only Representative must be an EU-based legal entity that has a sufficient background in the practical handling of substances and the information related to them required by the REACH regulation Article 8(2). To be more specific, an only representative shall:
have the ability/expertise to understand and implement the responsibilities of an importer that only representatives take on under the provisions of REACH (pre-registration, registration, authorization, etc);
be capable of keeping an up-to-date list of EU importers within the same supply chain of the non-EU manufacturer it represents;
have a record-keeping system with data on imported quantities and all uses covered;
be capable of keeping the latest information on the supply of safety data sheets;
Click here to know more about your obligations under REACH.
What does REACH Only Representative do?
In accordance with the Article 8 of REACH, the OR takes on the obligations of importers under REACH, in which case importers will be regarded as downstream users (thus do not need to register). Those obligations include:
Maintain pre-registration data(company identity, annual tonnage, etc ) submitted to ECHA through REACH-IT;
Represent your company in SIEF/Consortium after pre-registration and keep you informed of the latest progress of SIEF/Consortium;
Supply Safety Data Sheets or transmit SDS along the supply chain and keep information on the supply of the latest update of the SDS;
Communicate with EU importers and regulatory authorities and issue necessary documents to ensure REACH compliance;
Keep an up-to-date list on the inventory of importers and the tonnage covered for each of these importers and keep the above information for at least 10 years and provide it to enforcement authorities upon request;
Registration, notification and authorization of substances(additional contract needed);
How to Change REACH Only Representative?
Perhaps your existing REACH only representative(OR) has not communicated SIEF/consortium information to you, has not recorded customers sold to and quantities imported, has not completed adequate supply chain communications, does not have the capability to complete a REACH registration or charges you too much for their Only Representative (OR) service. If so, and if you are unsatisfied with your existing OR or you wish to transfer from your existing OR, it is possible to appoint CIRS as your new OR.

Non-EU companies have a right to change only representative if they are unsatisfied. If the non-EU manufacturer nominates a new only representative the newly appointed only representative can benefit from the pre-registration done by the previous only representative if ECHA is informed about the change. This now can be easily done in REACH-IT.
About CIRS
CIRS a leading provider of comprehensive chemical compliance services for companies doing businesses in/with EU and China with a strong focus on chemical compliance.
With a strong presence in EU and China, CIRS has provided cost-effective regulatory support to over 3,000 companies while doing businesses in both the EU and China.
CIRS is the largest REACH only representative in the world. Since 2007, we have:
pre-registered over 10,000 substances;
acted as only representative for over 2,400 non-EU companies;
served clients in more than 25 countries;
registered over 145 substances to date;
prepared over 1000 REACH SDS and CLP labels to date;
submitted over 500 C&L Notifications to date;
CIRS is a recommended service provider by China Inspection and Quarantine Bureau, the US Mission to the EU and IDA. CIRS is also a member of Helsinki REACH Centre.
Contact
Louise Halpin, Operations Manager, service@cirs-reach.com
Expertise: REACH only representative, REACH registration dossier preparation (IUCLID 5), REACH SDS, chemical classification and labelling in according to CLP, C&L notification, GHS.
Louise Halpin graduated from Trinity College Dublin with an honors degree in medicinal chemistry. Prior to joining CIRS, she was a regulatory affairs consultant for an international consultancy company. She was responsible for preparing relevant dossiers for submission to the EU, under Directives 91/414/EEC and 98/8/EEC. As the chief Environmental fate specialist, her work focused on conducting various environmental risk assessments, liaising with clients regarding the product under which registration was sought, liaising with relevant personnel within regulatory bodies in the EU member states and attending meetings in the Irish Department of Agriculture.
We offer free consultation services on cost estimation. If you would like to find out how much it might cost to register your substances, please consult:
Europe Office
Unit 1 Ardee Business Park, Hale Street, Ardee, Co. Louth, Ireland
Tel : +353 41 9806 916 | Fax : +353 41 9806 999
Email: service@cirs-reach.com
Ms. Alice Qian, China Office

11F Building 1, Dongguan Hi-Tech Park, 1288 Chunbo Road, Binjiang District, Hangzhou 310052, China

Tel: +86-571 8720 6555 | Fax: +86-571 8720 6533

Email: 

info@cirs-reach.com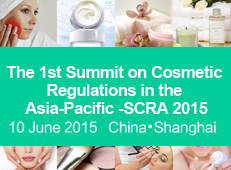 Latest Event
REACH Services
Downloads