CIRS Group is a leading product safety and regulatory consulting firm providing expert regulatory information, tailored scientific research solutions, valued product regulatory compliance service as well as product testing to help our clients gain a competitive advantage by reducing business risks associated with regulatory affairs.

With its headquarters based in China and subsidiaries located in the Republic of Ireland, South Korea, the United States, the United Kingdom, CIRS Group utilizes its technical expertise, various resources and international network to provide global strategies and local approaches to regulatory compliance across multiple industries such as chemicals, plant protection products, biocides, cosmetics and ingredient, medical devices, food, beverage and consumer goods.
CIRS China
CIRS China is located in Hangzhou. Its main services cover regulatory compliance consulting and management, including worldwide chemical regulatory compliance services, global GHS, cosmetic and its raw materials regulatory compliance, China food and food related regulatory compliance, pesticides and biocides regulatory compliance services.
CIRS Ireland
Chemical Inspection & Regulation Service Limited (CIRS) is a wholly owned subsidiary which was established in Ireland in 2008. CIRS Ireland was approved as an IDA member and obtained great supports from IDA-Ireland. CIRS Ireland is acting as the Only Representative (OR) under EU REACH as well as the regulatory consulting service provider in the Europe Market.
Achievements:
pre-registered over 10,000 substances;

registered over 1,000 substances;

served as lead registrant for over 100 substances;

prepared over 5000 REACH SDS and CLP labels to date;

acted as only representative for over 3,000 non-EU companies;

served

clients in more than 25 countries;
CIRS USA
CIRS USA, located in Washington D.C and established on 1 April 2018, will be acting as the primary agent delivering services to USA clients. It devotes to provide global chemical regulatory compliance services, especially EU REACH and Chinese regulations (chemicals, cosmetics, food, agrichemical and medical devices) to American enterprises.
CIRS Korea
CIRS Korea was established in Seoul, Republic of Korea on 16 November 2018. It devotes itself to providing global chemical regulation consultancy services, especially K-REACH compliance and products safety regulation consultancy services in Republic of Korea.

C& K Testing
C&K Testing is an independent 3rd-Party testing laboratory specializing in product testing and certification with great professionalism, comprehensiveness and world reputation. Its services cover industries such as environment, consumer products, industrial goods and chemicals, which can fulfill all regulatory requirements of regions and markets around the world.
CIRS Beijing
CIRS Beijing has a long term commitment to researching product technology, laws, regulations and industry policies of domestic and overseas medical devices. With its professional and technical experience, multiple resources and global network, CIRS Beijing assists domestic and overseas medical device enterprises with a comprehensive service chain and one-stop solution in medical devices regulations and technical consulting service, including medical devices registration and approval, clinical trial, quality management system, manufacturing and distributing license, technology consultancy, laws and regulations training.
CIRS Nanjing
CIRS Nanjing, devoting to hazardous substances control in articles, is a joint venture between CIRS and Nanjing Chemical Industry Park. CIRS Nanjing provides global chemical regulation consultancy service and articles compliance solutions for industries likes electronic appliance, textile, automobile, food contact material, toy, etc.
Download CIRS Brochure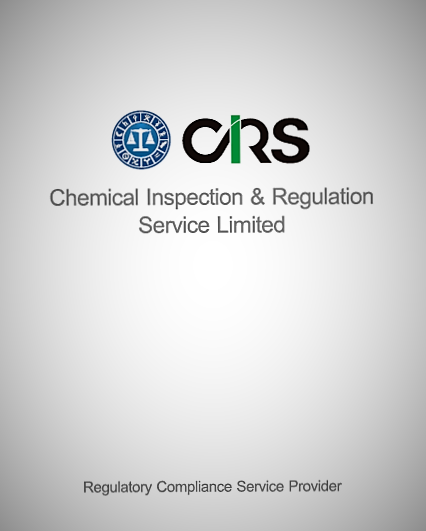 Download CIRS Propaganda Materials
-Chemical
-Food
New Food Contact Substance Notification
-Cosmetic