10-11 April 2012, US & EU Pesticide Registration Workshop
CIRS would like to invite you to our new workshop on US & EU pesticide registration in which details and tips of registration for pesticide products on both EU and USA market would be disclosed by professionals from TSG, TSGE and CIRS.
Time and Venue
10-11 April 2012

Liutong Hotel, Hangzhou, China
Agenda
Date

Time

Agenda

Speaker

9 April
13:00-20:00
Registration
 
First Day of Workshop: Morning

10April

08:00-09:00
Registration
09:00-09:45
Overview of Pesticide Regulations in USA

Robert Stewart Ph.D.

Vice President Technology Sciences Group Inc. (TSG)

09:50-10:30
In-depth Illustration: Pesticide Registration in USA
10:30-10:50
Tea break
11:00-11:30
How Chinese Pesticide Companies Enter US Market?
11:30-12:00
Q&A
12:00-13:30
Lunch Buffet/Break
First Day of Workshop: Afternoon
10April
13:30-14:15
Overview of Pesticide Regulations in EU

Louis Wyness Director,

Technology Sciences Group Europe(TSGE)

14:20-15:10
Pitfalls and Challenges – Obtaining Approvals in EU
15:10-15:30
Tea Break
15:30-16:20
How Chinese Pesticide Companies Enter EU Market?
16:20-17:00
Q&A
18:00-19:00
Group Dinner
Second Day of Workshop: Morning
11April
09:00-10:00
Introduction to EU Biocide Regulation

Louis Wyness Director,

Technology Sciences Group Europe(TSGE)

10:10-10:40
Q&A
10:40-10:55
Tea Break
10:55-12:00
How to Control the Costs of Pesticide Registration in EU and USA

Ema Huang,

Pesticide Registration Specialist, CIRS China

12:00-13:00
Lunch Buffet
Who Shall Attend
Pesticide manufacturers and traders who are interested in EU and US market;
Professionals who are interested in pesticide regulations in EU and US;
Pesticide registration specialist for overseas market;
Managers and decision markers of pesticide companies;
Regulation affairs specialist.
Registeration
Please download this registration form, complete it and send it to our staff via Email or Fax
Download the form here
David Wan Email: David@cirs-reach.com
Tel: 0086 571-8720 6534 Fax: 0086 571-87206533
11/F Building 1, Dongguan Hi-Tech Park, 1288 Chunbo Road, Binjiang District, Hangzhou, China 310052
Registration Fee
| | | |
| --- | --- | --- |
| No. of Attendees | Registration before 22 March | Registration after 22 March |
| 1 | RMB 3200/person | RMB 3600/person |
| 2 | RMB 3000/Person | RMB 3400/Person |
About the presenters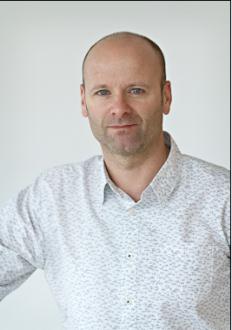 Louis Wyness, Director, Technology Sciences Group Europe (TSGE)
With an academic background in plant science and plant pathology, Louis started his professional career at Shell Research Ltd. working in fungicide discovery followed by the environmental safety group. He then joined Covance to establish and manage an ecotoxicology section after which he worked in business development and regulatory affairs.
In 2000 Louis established the regulatory consultancy TSGE alongside four of his colleagues supported by major shareholdersMcKenna Long & Aldridge and TSG Inc. Currently one of two Managing Directors Louis has worked on dossiers, environmental risk assessments and provided general registration advice for plant protection products, biocides, animal health products and industrial chemicals. He has managed several industry consortia and provided technical support to legal cases in the EU on behalf of industry.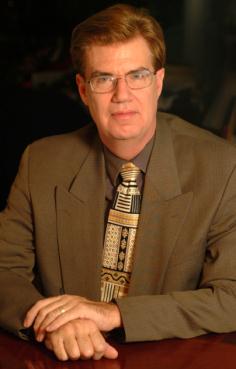 Robert Stewart, Ph.D., Vice President of TSG
Dr. Robert Stewart is experienced in the registration of chemical and biological products regulated by EPA, FDA, CPSC, and USDA.  His experience extends to pesticides, new chemicals, Food, food additives, animal health products, dietary supplements, medical devices, and pharmaceuticals.  Dr. Stewart received his undergraduate degree in Entomology from the University of Kansas and his Ph.D. from the State University of New York College of Environmental Science and Forestry, concentrating in pesticide toxicology and metabolism.  As Vice President of Technology Sciences Group Inc., Dr. Stewart has advised clients and supervised projects regarding pesticides, medical devices, food additives, animal health products, dietary supplements, Over-The-Counter drugs, and consumer products.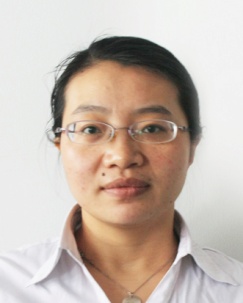 Ema Huang, Senior Pesticide Registration Specialist, CIRS
Ema Huang graduated from China Agricultural University, the most prestigious agricultural university in China with a degree in applied chemistry. She has almost 10 years' experience in the area of China Pesticide Registration since her graduation. Before joining CIRS, she worked for several well-known Chinese pesticide manufacturers as a pesticide registration specialist. She has built up much expertise through practical involvement in pesticide registrations in China and abroad.
Introduction to the organizer
CIRS a leading provider of comprehensive chemical compliance services for companies doing businesses in/with EU and China with a strong focus on chemical compliance. CIRS's services for China cover new substance notification, registration of the import and export of toxic chemicals, registration of hazardous chemicals, classification and labeling in according to China GHS, Chinese SDS, registration of pesticides, food additives, cosmetics and cosmetic ingredients. CIRS also delivers the most up-to-date regulatory information about chemical control laws in China.
Introduction to the co-organizer
Technology Sciences Group Inc. (TSG) provides state, federal and international expertise on a wide range of scientific and regulatory issues. Our consultants have expertise in all aspects of the pesticide registration process, including the preliminary negotiation of data requirements, designing and monitoring regulatory studies, preparing risk assessments, developingproduct labelsand assembling applications. We have industrial experience in product development,data development, Good Laboratory Practice (GLP)compliance, product andresidue analysis, and the interpretation of data results. TSG's highly skilled team of regulatory and scientific experts allows us to provide full registration guidance throughout the entire process, at the state, federal and international level.
TSGE is an independent European regulatory consulting company providing scientific and registration services to the chemical industry, government organisations and law firms.
With offices located in the UK, Ireland, Germany, Spain and Slovenia, TSGE has specialists in toxicology, ecotoxicology and chemistry. Our services range from advice on individual study compliance and development of protocols to full registration programmes involving data generation and submission of summary dossiers. In addition, we provide strategic advice at either a general or more technical regulatory level enabling you to place your products on the market as cost-effectively and rapidly as possible. Whatever your scientific challenges, TSGE can help you work your way through the regulatory changes.
To follow more events and free regulatory updates from CIRS, please subscribe our monthly newsletter: