Speakers
We are pleased to announce that top officials from main regulatory authorities in China, Korea and Japan will address all participating companies about their distinctive regulatory systems and the latest legislative development during this summit meeting. We have also invited special guests from the European Chemicals Agency(ECHA) and the Safety and Health Technology Center(SATECH) of Taiwan to share the latest updates of EU REACH and Taiwan's draft new substance notification policies.
China
Mr. Xiaofeng Lan
Chemical Registration Centre(CRC) of China MEP
Mr Yuncai Li
National Registration Center for Chemicals (NRCC) of SAWS, China
Dr Huiming Chen
Chief Scientist, Chinese Academy of Inspection and Quarantine
Mr. Xiao Wang
Director of Department of Inspection Supervision, Shanghai Exit-Entry Inspection and Quarantine Bureau
Dr Michael Chang
Dr. Michael Chang, Risk Assessment Expert, CIRS

Korea
Mr. Hwang In-Mok
Director of Chemical Management Division of Ministry of Environment of South Korea
Mr Yong-Kyoon Doo
Deputy Director, National Institute of Environmental Research (NIER)
Mr Byeung-Gu Park
General Manager of Green Chemistry Head Office, Korean Chemical Management Association(KCMA)
Mr. Yang Young-Gil
Senior Researcher of Korea Testing and Research Institute(KTR)
Japan
Mr. Masaki Nishimori
Chemical Management Policy Division, Ministry of Economy, Trade and Industry (METI)
Mr Osamu Tooi
Deputy Director, International Support Centre for Chemicals Management, Japan Environmental Management Association for Industry (JEMAI)
TBA
Japan Joint Article Management Promotion-consortium(JAMP)
Special Guests
Mr. Kevin Pollard
Mr. Kevin Pollard, Head of Dossier Submission and Dissemination Unit, European Chemical Agency(ECHA)
Jowitt Li, PhD. PEng.
Director, Safety and Health Technology Center(SATECH) of Taiwan
Optionl Workshop on Safety Assessment of Personal Care Products & New Ingredients on 26 Oct
Brian C. Jones
Ph.D., Director, Education and Outreach Programs, Institute for In Vitro Sciences
Ms Zhu Li
Deputy section chief, Health Related Products, Shanghai Municipality Centre for Disease Control (CDC)
More information about this summit can be found on this website. Please note that this summit is a non-profit event.
We sincerely invite you to join our official LinkedIn Group to network with top experts at chemical legislation in China, Korea and Japan, and share the latest regulatory updates and enforcement measures.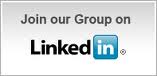 Invited Speaker








Special Guest Speaker


Registered Attendees 2012