Free Webinar: Back to Basics - Understanding China's Chemical Regulations
original article from CIRS
Hosted by Chemicalwatch, CIRS expert is to present in depth introduction on chemical regulations and inventories in China in "Back to Basics" serial webinar, the topics like China REACH, GHS, hazardous chemical management, with some case analysis and practical advice will be brought during the webinar.
Time and Schedule
Start time:
Webinar (English): 9:00 (BST) or 16:00 (Beijing Time),2015-7-22

Length: 40-50 mins
Presentation focus: General overview of chemical management and inventories; MEP order 7th and its latest revision; Safe Management of Hazardous Chemicals; Case analysis and Practical Advice, etc

Presenter: Eric Xiong, Head of Industrial Chemical Sector, CIRS;
Registration fee: free of charge

About the presenter (English)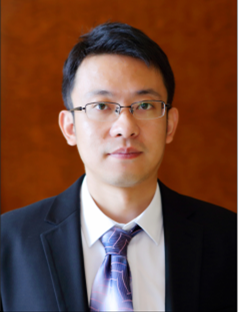 Eric Xiong Head of Industrial Chemicals Sector, CIRS China
Mr. Eric Xiong has more than 8 years working experience in product stewardship and regulatory compliance service for industrial chemicals in China and other east Asian countries.

His vast experiences in getting more than 50 new substances approved under typical notification under MEP Order 7th (China REACH) and other Asian pacific countries enables him with deep understanding of chemical regulations and rich knowledge in providing solutions for serving company's regulatory compliance needs before entering into Chinese markets.
Who Shall Attend?
Foreign companies who want to export chemical to China or domestic companies who will manufacture hazardous chemicals into China.
Regulatory affairs specialists involved with new chemicals regulations.
Responsible persons in chemical products supply chain.
How to Register:

Please log on following website for registration:
https://chemicalwatch.com/events_webinars#event24248

Contact Us
CIRS China

Hangzhou CIRS Co. Ltd (CIRS China)

11F Building 1, Dongguan Hi-Tech Park, 288 Qiuyi Road, Binjiang District, Hangzhou 310052, China

Tel: +86-571 8720 6521 | Fax: +86-571 8720 6533

Email:

service@cirs-reach.com