CIRS to speak at Chemical Watch US/Global Biocides (ANTIMICROBIALS) Regulation Conference on 25-26 September 2014
Mr. David Wan of CIRS will speak at Chemical Watch US/Global Biocides (ANTIMICROBIALS) Regulation Conference on 25-26 September 2014. He will speak on the topic of biocide, pesticide and disinfectant regulations in China. He will bring updates to the detailed requirements, registration process, time duration and estimated cost of relevant regulations.  In addition, professional comments and recommendations on how to identify the appropriate regulation for biocidal products and how to make those products compliant will be given.
Conference Breifing
A two-day Conference bringing together experts from the USA and Europe to discuss latest developments in the regulation of Biocides (Antimicrobials)
This Conference focuses on the regulation of Biocides.  The first day covers new developments in the USA, including:
New Data Requirements for Antimicrobials (implementation of 158W)
Efficacy Testing for Public Health Products
Testing - the Rise of Alternative Approaches
Food contact and antimicrobials
Day Two of the Conference looks at global developments in the Regulation of Biocides.  Countries and legislation to be covered includes:
Canada
Europe and the BPR
Asia
And a global overview from the OECD
The conference closes with a workshop covering the challenges of working in a global market and will include cross-comparisons between the European Union, the USA and China.
About the speaker: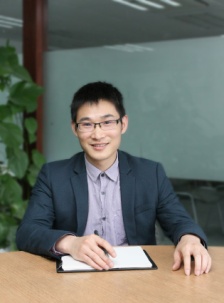 David Wan Head of Regulatory Affairs Team for Pesticides and Biocide, CIRS
David Wan graduated from Zhejiang University with Master Degree in life science.He has developed many years of consulting experiences in agrochemical and biocide regulatory compliance, particularly in the areas of China Pesticide Registration, China disinfection product regulations. He is devoted in helping industries cope with regulatory barriers, and particularly good at and interested in providing regulatory compliance strategy with practical experiences.
Date & Venue
Date
: 25-26 September 2014
Venue
: Renaissance Washington DC Downtown Hotel, Washington DC, USA
If you want to know more about the event or book a ticket, please click here.
Contact
CIRS China

11F Building 1, Dongguan Hi-Tech Park, 288 Qiuyi Road, Binjiang District, Hangzhou 310052, China

Tel: +86-571 8720 6555 | Fax: +86-571 8720 6533

Email: 

service@cirs-reach.com