December 11th 2014, CIRS free webinar: REACH OR / CLP compliance considerations for exporters
Original Article from CIRS
This webinar will focus on REACH compliance including Only Representation (OR) for Non EU manufactures. It will also provide details of GHS/CLP considerations for suppliers of substances and preparations into the EU market. If you are a manufacturer based outside the EU and would like an introduction to REACH and CLP and how to comply, this webinar will provide a short summary of REACH & CLP/GHS for exporters along with the latest regulatory and enforcement updates. With the prospect of The Transatlantic Trade Investment Partnership (TTIP) and an estimated increase in the chemical sector by 9%, it is important that non EU manufacturers are more familiar with EU regulations pertaining to chemical compliance. A main focus of this webinar will be the deadline to apply CLP for mixtures in 1 June 2015 and outlining how CIRS can help your company comply with this deadline. The webinar to be held on December 11th 2014 will be free of charge and will give an effective briefing on why a regulatory compliance check on your company is necessary and what should be checked. Professional suggestions and CIRS solutions will also be outlined for your reference, based on our previous experiences. This webinar is aimed at all companies wishing and already exporting into the EU.
Time and schedule
Start time: 16:00 (GMT) Duration: 30mins
Presentation focus: REACH/ CLP compliance considerations for exporters and recommended solutions.
Presenter: Sinead Fegan, Administrative Assistant, CIRS
Registration fee: Free of charge
About the presenter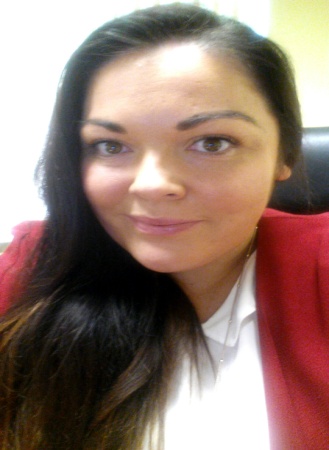 Sinead Fegan Graduated from DKIT Dundalk Institute of Technology having received a BBS Honours Degree in Business Management and Administration. She has completed Hazchem Training and CPC training for the transport of dangerous goods and extensive training in EU CLP and REACH Only representation. Sinead has many years of experience in sales/marketing practises related to the transport of dangerous goods gained during working for a large plant hire company involved with transporting chemicals. She is also an experienced Only Representation administrator involving supplier, importer and competent authority communications and record keeping.
Who shall attend?
Responsible persons within companies involved with the exportation of substances or mixtures into the EU
Suppliers of substances or mixtures to downstream users located within the EU
Regulatory affairs specialists and quality control professionals involved with EU REACH and CLP.
How to register:

After online registration, you will receive a link one day and one hour before the webinar starts. By clicking that link, you shall be able to join our webinar automatically. Please note that space is strictly limited to a maximum of 100 attendees.
Contact Us
MS Sinead Fegan
CIRS Ltd., Singleton House, Laurence Street, Drogheda, Co. Louth (Ireland)
Tel: +353 41 9806916 Fax:+353 41 9806999
Email: sinead@cirs-reach.com
-