Ultraviolet (UV) is the most important exogenous factor that causes skin aging. It is called skin photoaging for skin aging caused by ultraviolet rays. The research from American Academy of Dermatology shows that 80% of skin aging is caused by ultraviolet light! Ultraviolet rays are mainly divided into short-wave ultraviolet (UVC, wavelength 100nm-280nm), medium-wave ultraviolet (UVB, wavelength 280nm-320nm) and long-wave ultraviolet (UVA, wavelength 320-400nm). The shorter the wavelength, the greater the threat and damage to life. But the 100% deadly UVC is completely filtered by the upper atmosphere and the ozone layer. UVB accounts for about 2%-5% of Ultraviolet rays reaching the surface , of which UVA accounts for about 95%-98%. The main causes of human injury in these three types of ultraviolet rays are UVB and UVA. UVB has strong energy, and the damage to the skin is concentrated in the epidermal layer, which can cause sunburn and red, swollen, hot and painful skin. In severe cases, it can blisters or peeling. UVB can directly damage the genetic factors of cells and is a key factor causing skin cancer. UVA has strong penetrating power and can penetrate into tissues below the dermis to destroy collagen. It is the main radiation that causes skin tanning, aging and wrinkling.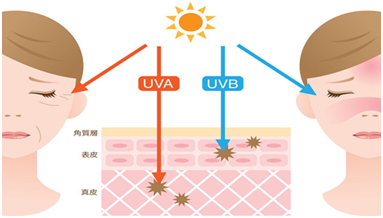 The intensity of ultraviolet radiation varies according to the season, location and time of day. The maximum time of UVB radiation during a day is between 10 am and 2 pm, especially from April to October. UVA is strong all year round.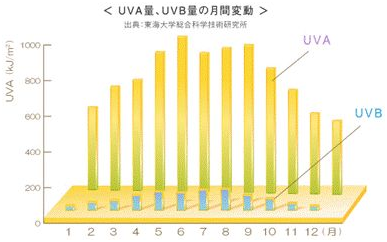 With regard to UV protection, the recommendations provided by the World Health Organization (WHO) and the International Skin Cancer Foundation include the use of broad-band protection sunscreen cosmetics (anti-UVA and UVB). Choosing SPF15 or for daily activities. If there are more outdoor activities, choosing sunscreen cosmetics SPF 30 or higher with waterproof and wide-band protection.
Except cross-border e-commerce, pre-market registration is required for sunscreen products sold in China legally. The Chinese label of approval commercial products has to show the official registration number like国妆特字G XXXX(4-digit year)XXXX(4-digit sequence number) for domestic special use cosmetics or国妆特进字J XXXX(4-digit year)XXXX(4-digit sequence number) for imported special use cosmetics. Both the enterprises and consumers can check the product info approved by the competent authority National Medical Products Administration (NMPA) through official website (http://app1.nmpa.gov.cn/datasearchcnda/face3/dir.html?type=hzp).
The competent authority mainly evaluates whether the product complies with the requirements of the Chinese cosmetics regulations by reviewing product formula, packaging claims, production process, product safety and efficacy test, product risk assessment, Chinese label, etc. On September 10 last year, NMPA issued and implemented the Cosmetics Registration and Filing Work Specification to adjust the workflow and requirements of cosmetics registration and filing inspection. In addition to the adjustment of new product registration requirements, the competent authority has adjusted the requirements of license renewal for special use cosmetics as well in terms of Announcement on Relevant Matters Concerning the Approval of License Renewal of Special Use Cosmetics Based on Commitment System. Before the Cosmetics Supervision and Administration Regulation come into force, the professional team of CIRS group, through years of successful experience accumulated in the webinar, will introduce the types and characteristics of sunscreen agents commonly used in sunscreen products sold in China, current compliance requirements and market supervision of sunscreen products in China, and successful registration cases for domestic and imported sunscreen products so as to help enterprises better understand current pre- and post-market supervision requirement and the matters needing attention in the registration process of products from different origins.
Time and Schedule
| | | | | |
| --- | --- | --- | --- | --- |
| Language | Date | Beijing Time | Speaker | Register |
| Chinese | 3rd Jul 2020 | 10:30-11:00 am | Mel Tao | Register here |
| Korean | 3rd Jul 2020 | 9:30-10:00 am | Kyungmi Park | Register here |
| Japanese | 3rd Jul 2020 | 2:00-2:30 pm | Bravery Fan | Register here |
| English | 3rd Jul 2020 | 4:45-5:15 pm | Julie Harrington | Register here |
Registration Fee
Free
Who Shall Attend
Cosmetics manufacturer
Cosmetics importer
Cosmetics distributor
Presentation Focus
Pre-market Compliance Requirements for Sunscreen Cosmetics in China
Speakers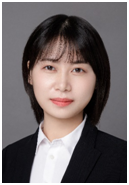 Mel Tao,Senior Regulatory Technical Advisor, Personal and Home Care Division, CIRS Group
Ms. Mel Tao works in CIRS group for more than 5 years and is responsible for registration and filing work of imported and domestic cosmetics. She has handed thousands of cosmetics to get approval in China especially including baby care cosmetics and different types of special use cosmetics. She graduated from China University of Metrology with a B.D in Material Science and Engineering.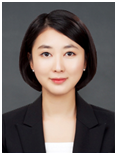 Kyungmi Park, Cosmetics Regulatory Consultant, CIRS Group Korea
Ms. Kyungmi Park has engaged in Chinese related business in Korea for more than 10 years including cosmetics business for nearly 5 years. She works in CIRS Group Korea to help Korean companies comply with Chinese cosmetics regulations such as pre-market imported cosmetics registration and filing services. She graduated from HAN SHIN University with a B.D in Chinese language.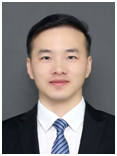 Bravery Fan, Cosmetics Regulatory Consultant, Personal and Home Care Division, CIRS Group
Mr. Bravery Fan works in CIRS group to help Japanese companies comply with Chinese cosmetics regulations. He has served for more than 30 Japanese cosmetics companies regarding pre-market cosmetics registration and filing project. He graduated from Zhejiang Gongshang University with a Master Degree in Foreign Languages and Literature.

Julie Harrington,Cosmetics Regulatory Consultant, CIRS Group Europe
Ms. Julie Harrington works in CIRS Group Europe to help European companies comply with Chinese cosmetics regulations such as imported cosmetics registration and filing services. Before joining in CIRS Group Europe, she has worked within the pharmaceutical sector in the area of quality. She graduated from Trinity College Dublin with a B. Sci. in Medicinal Chemistry.

Registration
Note: You will receive a link one week and one day before the webinar starts. By clicking that link, you shall be able to join our webinar automatically. Please note that space is strictly limited to a maximum of 100 attendee
System Requirement
On PC: IE/ Firefox/ Google Chrome; Windows 2003 or later (You need download the Webex extension when using it.)
On Mobile Service: Free Cisco Webex app from the app store

Contact us
Chemical Inspection & Regulation Service (CIRS China)
Addr: 11/F., Building 1, Dongguan Hi-Tech Park, 288 Qiuyi Road, Binjiang District, Hangzhou 310052, China
TEL: +86 571 8720 6574
Email: service@cirs-reach.com