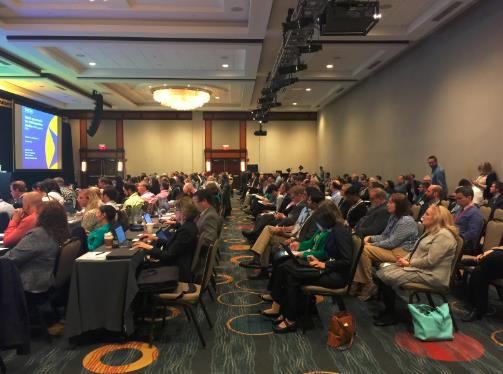 Dr. Michael Chang, on behalf of CIRS, attended the Global Chemical Regulations Conference held in Washington, DC during March 22-24. GlobalChem has been the premier chemical regulations conference for over two decades. This time it attracts over 300 delegates join this meeting, the majority of who come from national authority, including U.S. Environmental Protection Agency (EPA), Environment Canada (EC). And some multi-national enterprises such as BASF, DOW, DUPONT also meet us during this conference.
Due to the significant progress toward TSCA reform this year, this conference introduce all major legislative and TSCA modernization, including the timeline for implementation and expectations for companies. For the time being, TSCA has been passed by an overwhelming majority through the House and Senate and will come into force after acquiring the signature of President Obama. "TSCA is expected to get approval before May 30th." said Cal Dooley, the president and CEO of the American Chemistry Council (ACC). There is no doubt that the reform brings a great influence on the chemical industry. To fully represent the experience in learning EU REACH, the U.S plans to adopt the methods of risk assessment, that is the registrant have to not only provide the basic hazardous information of substance, but its exposure information to assess it whether generate relative risks or not. As we all know, on the basis of current TSCA, enterprises fill the data just in the case that Environmental Protection Agency identifies the substance is endowed with certain risk. In this regard, registrants undoubtedly input the additional cost with TSCA reform. Dr. Michael Chang hold the view that despite it is not explicit which of substances should be provided additional information, new chemical substances and those used massively in production are expected to be the principal category in the process of risk assessment.
Besides TSCA reform, the topic of conference ranges from regulatory developments for nanotechnology, GHS enforcement in North America, the global evolution of endocrine disruption assessment and regulation to prepare for the 2018 registration deadline, all of which sparked vigorous discussion in the breakout session.
CIRS plans to schedule a series of webinars to share more details pertaining to TSCA reform, which will be found in our event page.