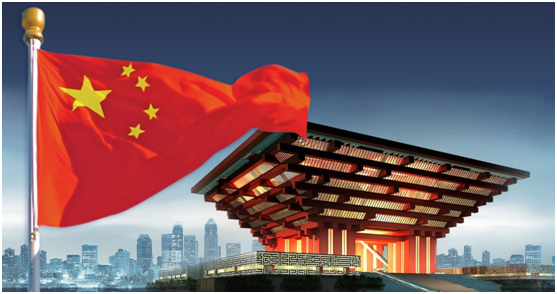 Background: From 25 June to 31 July 2015, China Solid Waste and Chemicals Management Center (SCC) under the Ministry of Environmental Protection (MEP) issued the Guidance Document of Chinese New Chemical Substance Registration (draft for comment) to collect opinions from the public. Through several workshops with many experts participated, the Guidance Document of Chinese New Chemical Substance Registration (draft) was completed and submitted to MEP for approval.
8 March, 2016, WTO issued the Guidance (draft), according to TBT agreement. Other countries can give opinions within 60 days.
CIRS experts who specialized in Chinese new chemical substance registration have compared the Guidance (draft) with the Guidance (draft for comment) in details. They found that some important points have been modified. We can see that the competent authority gave sufficient consideration to current practical situation and the requirements of regulatory management of the industry. With more guiding significances, the requirements of registration have become more specific and reasonable.
1. Exemption category
Make it clear that "Chemicals that managed by relevant regulations (e.g. active ingredients of pesticides, APIs) shall be exempted, but chemicals for other industrial uses are not included in exemption category."
In the Guidance (draft for comment), all living substances which chemically processed were not belong to exemption category. But in the Guidance (draft), living substance cannot be exempted only if the chemical process changed its chemical structures.
Added that "new chemical substances released from chemical reactions for the purpose of gaining certain functions on addictive or surface treatment can be exempted, while substances with hazardous properties could not be exempted."
Regulated that "if new substances in articles may cause hazardous risk to environmental or human when used, then new substances have to be registered"
CIRS comment: in the Guidance (draft), the exemption category is more explicit. The burden on enterprises has been eased while the management to hazardous chemicals did not be impaired,
2. Registration category
It clearly regulated that only annual volume is more than 10kg, the new substances for the purpose of scientific research need to be recorded.
CIRS comment: new substances with less annual volume do not need to recorded, so burdens on relevant enterprises can be eased.
3. Registration and publicity
If a new substance is recommended not to be registered, then this information will be showed in publicity. The use purpose for priority hazardous chemicals for environmental management shall be indicated in publicity.
"If the registration of a substance is refused, the same application is not allowed. But registration in higher data requirements is acceptable." This has been deleted.
CIRS comment: the information is more transparent, which facilitates the supervision and management of substances
4. Application Date Requirements
Repeated testing are not required for all the test reports in accordance with previous testing guidance 5 years after the revision of testing guidance, "the Guidance (draft)" regulates that if applicants think the original testing methods are still available, they can analyze the reliability, correlation and justification of testing report at first and then experts to determine whether the results of the reports could be used for hazardous identifications and then the acceptance of these reports.
Refer to data source, "the Guidance (draft)" deletes the application data requirement- "When the test cannot conduct actual test, allow it to use generic international estimation method to get application data". After adjustment, the requirements in "Guidance (draft)" are corresponding to the current Guidance.
CIRS comment: The requirements for data quality are not "one size fits all" anymore. For the test reports that testing methods have been revised for 5 years, enterprise shall compare new and old two testing methods at first and then evaluate the applicability of original testing report. The comparison includes testing organism, testing design, operation condition, quality evaluation and result judgement etc. Only when the evaluation result is "original testing report still can indicate substance physical and chemical properties and toxicity", the original testing report can be used for application and reviewed by experts committee.
5. Data Requirements for General Application
The data requirement for mutagenicity has been adjusted. When the result of in vitro mammalian cells gene mutation test is positive, more data requirement such as germ cells gene mutation test or in vivo comet assay as alternative advanced test reports shall be provided.
For reproduction toxicity, the extended one-generation reproduction toxicity (EOGRTS) data can be the alternative option for the two-generation reproduction toxicity data.
About toxicokinetics information, requirement for level 2 registration revised to "provide absorption and excretion relevant information"; from level 3 registration, "authority requires to provide full toxicokinetics testing report for hazardous substances with health classifications, with exclusions for substances with health classifications such as skin corrosion/ irritation, severe eye damage/irritation, respiratory tract or skin sensitization and inhalation hazardous classification".
For fish chronic toxicity test under level 3 registration, the applicants could choose any testing such as fish early life-stages toxicity test, fish short-term toxicity test on embryo/sac-fry stages or fish larvae growth test, while for level 4 registration, only fish larvae growth test shall be adopted.
CIRS comment: the Guidance (draft) not only gives more consideration to current international chemical management situations, but also considered the hazard property of substances. For new substances that classified as acute oral/dermal/inhalation toxicity class 1-3, mutagenicity class 1-2, carcinogenicity class 1-2, reproduction toxicity class 1-2, Specific target organ systemic toxicity single exposure or repeated exposures class 1-2, full toxicokinetics testing report shall be submitted.
6. Data Exemption Condition for Regular Notification
Exemption condition for acute inhalation toxicity: requirements for inhalable particles have been adjusted — changed from "Particle diameter<100μm" to "Particle diameter<10μm" . In addition, "skin corrosion" is regarded as an exemption condition for acute inhalation toxicity.
Exemption conditions for chronic toxicity have been added. Chronic toxicity may be exempted based on the results of 90d repeat dose toxicity or based on the result of toxicokinetics testing. For example, if the NOAEL≥300mg/kg, the chronic toxicity might be exempted,
Exemption conditions for some other data endpoints have also been adjusted and amended correspondingly.
CIRS Comment: after the amendments, the exemption condition for some experiment endpoints becomes more reasonable, which fully takes into consideration of the science linkage between physicochemical property and health toxicity or other data of substances. Many animal experiments can also be avoided according to the exemption conditions after the revision, which not only saves the experiment resources, but also meets the "3R" principle that conforms to the data requirements.
7. Notification of Polymer
Active functional groups of high concern or high reaction are added as one kind of polymers of low concern.
The revised guidance clarifies in details that simplified notification (of polymer of low concern) cannot be conducted in case the kind of polymers is "degradable or unstable" or "can absorb water". However, in case polymers meet the aforesaid two conditions and other requirements, simplified notification of polymer (contents of monomer of new chemical substance is less than 2%) can still be conducted.
CIRS Comment: after the revision, extra requirements on polymers of low concern has been added. The purpose is not only to take into full consideration of the risk control of special polymers of low concern, but also to work in concert with other international chemicals administration requirements.
Above are some major changes in the Guidance (draft) submitted to the WTO compared with the draft for public comments released last year. These changes may affect the practical operations of enterprises or are directive to enterprises. At the same time, changes are also made to other parts such as the requirements for contents of the risk assessment report and so on.
Experts from CIRS will continue to give more detailed analysis on the changes made in the Guidance (draft) as well as the impact on enterprises. Please pay attention.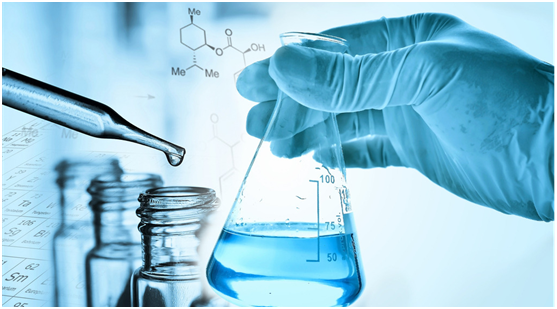 Currently, the Guidance (draft) is still under discussion by WTO member states. The Guidance (draft) is planned to enter into force on 1 November 2016.It is estimated that the official document may be released in the second half of this year by the Ministry of Environmental Protection (MEP). CIRS warmly reminds that enterprises should comprehensively take into consideration of the changes to the data requirements, test period, notification time and others when preparing for the notification and get well-prepared before the notification. More can be found in CIRS as CIRS will constantly pay attention to any improvements made to the Guidance.
Links to the WTO/TBT notification of the Guidance (draft):
http://www.tbt-sps.gov.cn/tbtTbcx/getTbcxContent.action?mid=22422&TBType=1