Updated on 12 November 2019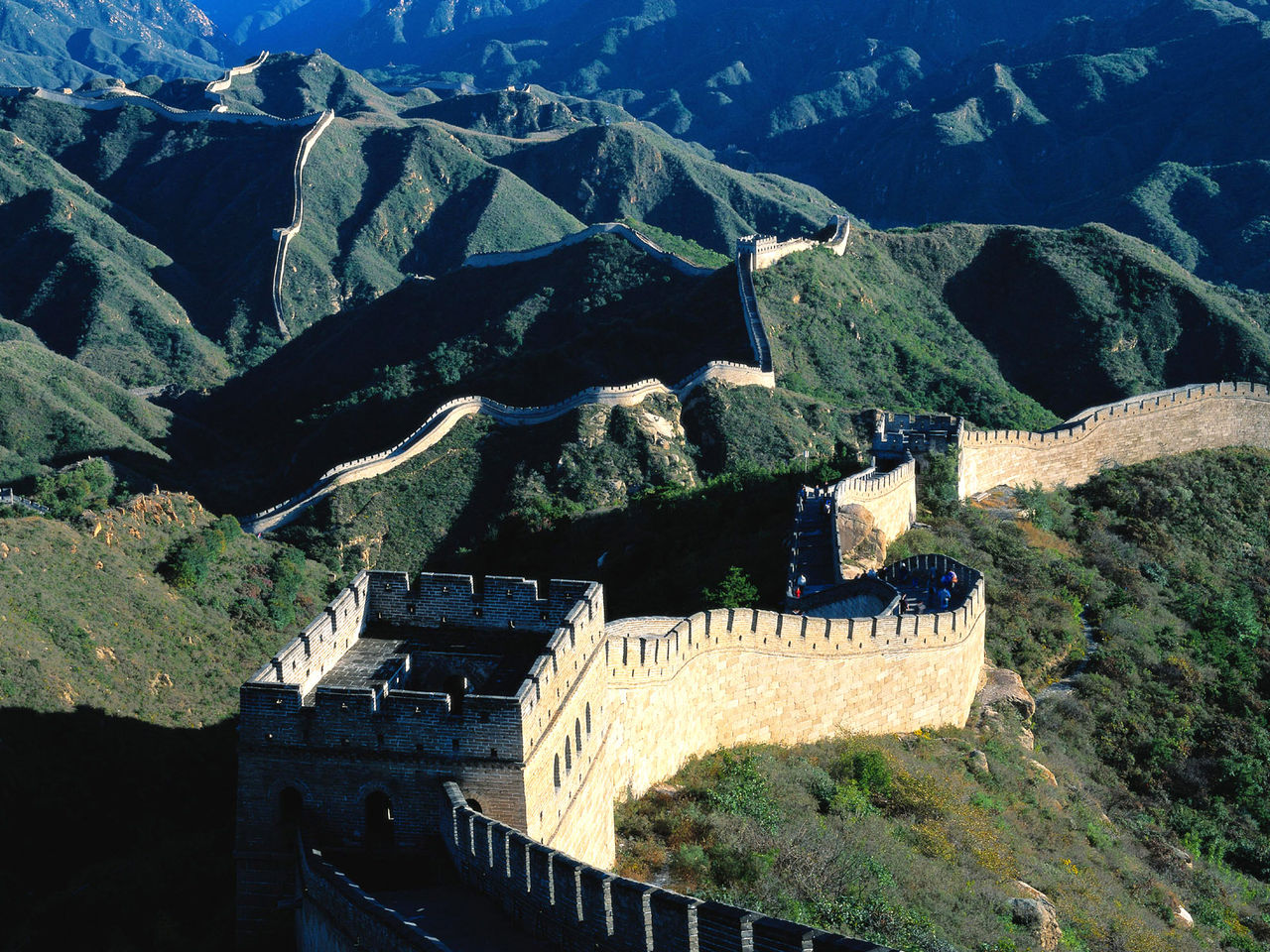 Note: A draft revision of MEP Order No. 7, is in the process of being implemented. Keep and eye on CIRS articles and webinars to keep up to date with the instigation of the revision framework.
On the 19th of January 2010, the Ministry of Environmental Protection (MEP) of China (now known as the Ministry of Ecology and Environment, MEE) released the revised version of the Provisions on Environmental Administration of New Chemical Substances (MEP Order No. 7, also known as China REACH). The new regulation came into force on October 15th 2010, replacing its predecessor from 2003. China REACH only requires new substance notification, unlike EU REACH which requires new and existing substances to register.
Under this regulation, companies submit new chemical substance notification to the Chemicals Management Center (SCC) of the MEE irrespective of annual tonnage, ie chemicals other than the 45,000 substances (circa.) currently listed in the Inventory of Existing Chemical Substances Produced or Imported in China (IECSC).
The notification not only applies to isolated new substances, substances in a preparation or substances contained in articles which are intended to be released; but also applies to new substances used as ingredients or intermediates for pharmaceuticals, pesticides, veterinary drugs, cosmetics, food additives etc
There are 45,714 substances in IECSC (2019). The IECSC is made up of two parts; the public part and classified/confidential part. You may check the public part of the IECSC for free:
There are 3,270 substances listed in the confidential part of IECSC (2013). The substances are presented as category names, Neither CAS number or molecular structure is given. Companies must submit a formal enquiry to the SCC in order to check whether a substance is listed in the confidential part of IECSC. The SCC then issues a letter of confirmation (usually within 2 weeks) and a 3,000 RMB fee will be charged by SCC for the enquiry. CIRS can assist by submitting the enquiry to SCC an your behalf. Please contact a CIRS representative to avail of this service.
Note: Polymers are not exempt from notification. Even if all monomers are listed on the IECSC, notification is still required. More information regarding polymer notification in China can be found under simplified notification under special conditions and here.
What is Exempt?
There are four major categories of chemical substances that are exempt from this regulation:
Category I: Chemicals subject to existing laws and regulations;
Radioactive substances; Military industry products; Pyrotechnics; Biotic substances; Pesticides; Veterinary drugs; Pharmaceuticals; Cosmetics; Food; Food additives; Feed; Feed additives; Tobacco and tobacco products.
Category II: Substances existing in nature
1. Substances that are unprocessed, or that are manufactured/processed only through the following methods: 1) Manually 2) Mechanically 3) Gravitationally 4) Soluble in water 5) Floatation in water 6) Heat dehydration.
2. Extracted from the atmosphere through various means.
3. Natural polymers, except for ones that are chemically modified.
Category III: Substances for non-commercial purposes or unintentionally produced substances
Impurities; Products of random reactions; Products of random reactions that occur when a chemical substance/mixture/article is in storage; Products of reactions that occur when a chemical substance/mixture/article is in final use; Waste water; Waste gas; Solid waste and by-products.
Category IV: Special categories
Glass; Frits; Pottery raw materials and ceramic ware; Steel and steel products; High-alumina cement; Portland cement; Articles; Homogeneous and heterogeneous alloys (except for metal compounds and precisely defined intermetallic compounds); Non-isolated intermediates.
Manufacturers of new substances in China.
Importers of new substances in China.
Foreign companies selling new substances to China.
Companies in China can submit a new substance notification or appoint a local agent to do so. Foreign companies must appoint a local Chinese agent to submit new chemical notifications. The local agent should be knowledgeable and qualified to carry out the notification. The role of the agent is similar to the role of "only representative" under EU REACH.
Note: China REACH has minimum qualifications the agent must meet to make notifications on behalf of companies. This includes a minimum registered capital of 3 million yuan (around 330,000 Euros), and experience in China REACH activities. These qualifications have been set in order to avoid so called "shell" companies.
Notification Types under China REACH
There are three types of notifications under China REACH: typical notification, simplified notification (under basic or specific conditions) and scientific research record.
Type of Notification

Applicable Scope

8~36 months;

New chemical substances to be manufactured or imported at or above the annual volume of 1 ton. Based on tonnage band, there are four notification levels:

- First level (1~10 tons)

- Second level (10~100 tons)

- Third level (100~1,000 tons)

- Forth level (>1,000 tons)

Simplified notification basic conditions

6~8 months

New chemical substance with tonnage under 1 ton per year.

Simplified notification specific conditions

2~3 months

New chemical substance

- For export only with tonnage under 1 ton per year.

- For scientific research with tonnage between 0.1 to 1 ton per year.

- For technological research with tonnage less than 10 tons per year.

- For polymers consisting of monomers already listed in IECSC (if the polymer itself is not listed in the IECSC);

- For polymers containing less than 2% new chemical substance weight by weight.

- For polymers of low concern (if the polymer itself is not listed in the IECSC).

Scientific research record

3~10 working days

New chemical substances used for scientific research with an annual quantity lower than 0.1 ton, or if the sample is to be tested in laboratories in China.
For the Scientific Research Record, the related activities can begin once the notification form is submitted. For the other notifications, related activities (manufacturing or importation) can only begin after the applicant receives the registration certificate issued by SCC.
For more information about the specific data requirements for new chemical notifications in China and other types of notification (joint notification, repeat notification and serial notification), please click here
Post-Notification Obligations
After notification is complete, a registration certificate containing the specific management category will be issued. The certificate holder needs to fulfil different post-notification obligations depending on the management category of the substance.
Chemical substances will be categorized as general new chemical substances or hazardous new chemical substances. Hazardous new chemical substances possessing persistent, bioaccumulative properties or are harmful to ecological environment and human health will be further classified as priority hazardous new chemical substances for environmental management.
Category

Post-Notification Obligations

General New Chemical Substances

(6 Requirements)

1. Communicate MSDS to downstream users.

2. Implement risk management measures.

3. Submit first-activity report.

4. Keep documents on file for over 10 years.

5. Do not sell chemicals to downstream users who are not capable of implementing risk management measures.

6. Submit updates if new hazard arises.

Hazardous New Chemical Substances

(8 Requirements)

7. Submit annual report (for previous year).

8. Comply with "The Measures for the Administration of Registration of Hazardous Chemicals".

Priority Hazardous New Chemical Substances for Environmental Management

(11 Requirements)

9. Submit report on disposal information.

10. Submit substance flow chart.

11. Submit annual plan (for following year).

Simplified Notification
(2 Requirements)

1. Submit annual plan (for previous year).
2. Keep documents on file for over 10 years.

Scientific Research Record
(2 Requirements)

1. Requirements of professionals and facilities.
2. Can only be used for scientific research purposes.
The Cost of China REACH
The total cost consists of three major parts: 1) Administration fee, 2) Testing fee, and 3) Consulting fee.
The testing fee accounts for a large proportion of the total costs. Tests must be carried out by certified laboratories, and are determined by the tonnage band for which you are notifying. It can typically cost several hundred thousand RMB to obtain a full data set, but it may be possible to waive some high-cost tests through analysing the results of more basic test items.
The consulting fee charged by CIRS is fixed depending on the type of notification.
Note: Some ecotoxicological tests must be carried out in certified local Chinese laboratories, while other data generated in GLP labs outside of China is acceptable. If your company owns data, the total costs could be reduced significantly. QSAR and READ Across are also accepted under China REACH.
CIRS China fulfils all the qualifications and requirements of being a local agent (registered capital, expertise, etc). We provide all the necessary services in one package to complete notification at the most competitive price in the market. Our services include:
IECSC Search
Evaluation of whether a substance is within the scope of China REACH and determination of correct notification type.
New Chemical Substance Notification
Data evaluation, data gap analysis, and non-testing methods such as literature search, QSAR and Read Across to minimize data costs.
Writing testing proposal, sending sample to certified labs and waving high-level testing items based on the results of low-level testing.
Dossier preparation and submission.
Post-Notification Maintenance
Updating the notification dossier if tonnage band has changed, reporting the trade/manufacture activities of the new substance to local enforcement authorities, fulfilment of other post-notification obligations after the registration certificate has been issued.
If you are interested in our service, please contact us at Service@cirs-reach.com.
updated by Austin