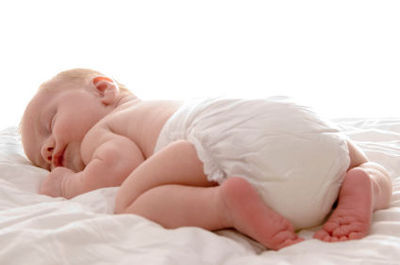 In recent years, with the changes of consumer concept and the improvement of public awareness on health security, the demand for sanitary towels, baby diapers and adult diapers are increasing in China. Many overseas enterprises are aiming at the Chinese market and trying to bring their products to China. However, as some overseas enterprises are not familiar with the supervisory regulations in China, many of their products cannot pass import inspection, causing failures of the customs clearance and even direct destruction of the products, which result in huge economic losses to relevant enterprises. What are the matters overseas enterprises need to pay attention to when they intend to export the menstrual products and diapers into China? How shall relevant enterprises comply with the regulations in China? CIRS is willing to share with you the following information:
1. Import Inspection and Supervision Requirements
In China, consumer goods for the purpose of human hygiene, such as menstrual products and diapers, are disposable sanitary products. They are treated as disinfection products. As the disposable sanitary products directly contact the skin of users, especially most of them are women, children, old people or patients, the quality of this kind of products will directly affect the health of the users. Therefore, Administration of Quality Supervision, Inspection and Quarantine (AQSIQ) attaches great importance to the inspection and supervision of disposable sanitary products. In 2013, AQSIQ released a Notice of Concerning the Further Strengthening of Inspection and Supervision for Imported Disposable Sanitary Products to secure the safety of the imported sanitary products.
1.1 If enterprises intend to import the menstrual products and diapers into China, they need to submit the toxicological test report, which shall be issued by the CNAS qualified laboratory, to the local CIQs when they apply for import inspection. Detailed test items are as follows:
SN

Category

Toxicological tests

Skin irritation test

vaginal mucosa irritation test

Dermal allergic reaction test

1

Diapers

√

√

2

Sanitary absorbent pads (Panty liners) and tampon

√

√

Note: "√" represents the tests shall be carried out
1.2 Other hygienic index except toxicological items (such as total number of bacterial colonies, total number of fungus colonies, coliform bacteria , pathogenic purulent bacteria) shall also be taken into consideration in accordance with the Hygienic Standards for Disposable Sanitary Products (GB15979—2002). Unqualified products must be returned or destroyed.
1.3 Chinese labels must be stuck onto the sales packages of imported menstrual products and diapers in accordance with the GB 15979 and relevant laws and regulations. Enterprises must make sure that they have pasted qualified Chinese labels onto the product packages before these products are imported into China.
1.4 If the products are shoddy, for instance, the packages are damaged; the products are in poor sanitation; or overdue products, they will be returned or destroyed by the inspection and quarantine department.
2. Major inspection items for the imported menstrual products and diapers
After the menstrual products and diapers pass the customs clearance and are put into the Chinese market, the local quality and technology supervision departments or health supervision departments will carry out inspections, regular or irregular, on the menstrual products and diapers within their administrative regions. Unqualified products will be notified to the public. The major inspection items are as follows:
2.1 Menstrual Products: Total number of bacterial colonies, total number of fungus colonies, coliform bacteria, pathogenic purulent bacteria (Pseudomonas aeruginosa, staphylococcus aureus and hemolytic streptococcus), water absorbency, infiltration capacity, PH value, etc. (in accordance with the requirements of GB 15979-2002, Hygiene Standards for Disposable Sanitary Products, GB/T 8939-2008 Sanitary absorbent pads ( including pantiliner ) and other standards)
2.2 Diapers: Total number of bacterial colonies, total number of fungus colonies, coliform bacteria , pathogenic purulent bacteria (Pseudomonas aeruginosa, staphylococcus aureus and hemolytic streptococcus), penetrating quality ( topsheet run-off, rewet and leakage ), PH value (in accordance with GB/T 28004-2011Disposal Diapers, GB 15979-2002 Hygiene Standards for Disposable Sanitary Products, archived existing company standards as well as the Products Express Qualify Requirements)
If you would like to know more about the regulations for imported disposable sanitary products or the Chinese labels, please feel free to contact us at
service@cirs-reach.com