Introduction
Have you fully registered your substance under EU REACH and gotten a registration number? Remember, registration completion does not mean your work is complete. There are some post-obligations that you shall fulfill after registration. After the last registration deadline, ECHA and competent authorities will focus on the evaluation of registration dossier and registered substance. The main purpose is to ensure the compliance of the related registration dossier and the safe use of the substance. According to REACH, at least 5% of the registration dossiers of each tonnage band and substances that are on the Community Rolling Action Plan (CoRAP) will subject to compliance check. Perhaps you are wondering what kind of evaluation results will be and what will happen to your company. CIRS would like to share countermeasure proposals on how to get your company totally REACH compliant after registration.
Time and Schedule

| | | | |
| --- | --- | --- | --- |
| Language | Date | Time (Beijing Time, GMT+8) | Speaker |
| English | 25th October 2018 | 21:30-22:30 | Judy Li |
Registration Fee
Free
Presentation Focus
Situation analysis after the May 31st 2018 REACH deadline
The post-obligations that you shall fulfill after registration
Compliance checking of Registration and practical case studies
Supervision from competent authorities and potential penalties if you receive REACH violation notification
What could enterprise do if missed the May 31st deadline
Speaker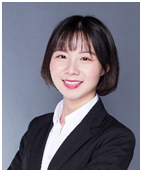 Judy Li, Regulatory Consultant, Chemical Legislation Compliance Department
Master degree in Chemical Engineering, University of Ottawa. Ms.Li has a deep research into chemical regulations in EU and Asia Pacific regions, and responsible for European market in CIRS. Judy is expert in providing enterprises with regulatory compliance consultancy under different regulations.
Registration

Note: You will receive a link one week and one day before the webinar starts. By clicking that link, you shall be able to join our webinar automatically. Please note that space is strictly limited to a maximum of 100 attendees.
System Requirement:
On PC: IE/ Foxfire/ Google Chrome; Windows 2003 or later (You need download the webex extension when first using it.)
On Mobile Service: Free Cisco Webex app from the app store
Contact us:
Chemical Inspection & Regulation Service Limited
ADD: 11/F., Building 1, Dongguan Hi-Tech Park, 288 Qiuyi Road, Binjiang District, Hangzhou 310052, China
Tel: +86 571 87206574
Email: service@cirs-reach.com