Updated on 4 May 2017
Introduction
According to Administrative Measures on Health Food Registration and Filing, if the imported health food is a nutrition supplement that only provides vitamin and (or) mineral, and it meets the requirements of filing, company shall apply for the filing certificate from CFDA. On 2 May 2017, China Food and Drug Administration (CFDA) finally released all official supporting regulations of health food filing including Health Food Filing Guideline (Trial), therefore, the new policy-China health food filling has been officially initiated since May 2. This webinar will focus on the latest requirements including applicant qualification, required dossiers, required tests, procedures, etc. of health food filing.
Time and schedule

| | | | |
| --- | --- | --- | --- |
| Language | Date | Time (Beijing Time, GMT+8) | Speaker |
| English | 23 May 2017 | 11:00-12:00 | Cathy Yu |
| English | 23 May 2017 | 21:30-22:30 | Cathy Yu |
Registration Fee
Free
Presentation focus
- Introduction of health food in China
- Overview of China health food filing regulations
- Introduction of Health food raw material directory and excipient directory
- Procedures of health food filing
- Dossier requirements of health food filing
- Testing requirements of health food filing
Speaker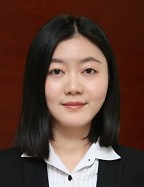 Ms. Cathy Yu, Head of Food Safety and Regulatory Affairs Department from CIRS
Ms. Cathy Yu's major in university was food science and engineering, she is very familiar with food industry, and has extensive experience in food laws and regulations. She now focuses on Health food market with rich experience dealing with regulatory issues from oversea companies. This webinar will be given by the experts from CIRS technical team and the collation from Cathy Yu based on her contact with China health food authorities.
Registration
Note: You will receive a link one week and one day before the webinar starts. By clicking that link, you shall be able to join our webinar automatically. Please note that space is strictly limited to a maximum of 100 attendees.
System Requirement:
On PC: IE/ Foxfire/ Google Chrome; Windows 2003 or later (You need download the webex extension when first using it.)
On Mobile Service: Free Cisco Webex app from the app store
Contact us
Hangzhou CIRS Co. Ltd (CIRS China)
Addr: 11/F., Building 1, Dongguan Hi-Tech Park, 288 Qiuyi Road, Binjiang District, Hangzhou 310052, China
TEL: +86 571 8720 6507
Email: service@cirs-reach.com