Introduction
In this webinar, we will cover some important aspects of KKDIK (Turkey REACH). With the pre-registration deadline soon approaching at the end of this year, we will discuss how to successfully pre-register your chemical substance in the limited time available and the advantages of pre-registration for the future registration process. We will also be answering the most frequently asked questions regarding KKDIK from our own practical experience with KKDIK to-date. Lastly, we will be sharing the latest KKDIK updates.
Time
| | | | | |
| --- | --- | --- | --- | --- |
| Language | Date | Time (GMT+1) | Speaker | Register |
| English | Oct 20 2020 | 3:00 – 4:00 pm | Julie Harrington | |
Registration Fee
Free
Main Contents
Background of KKDIK
Pre-registration
Q&A
Latest Updates of KKDIK
Speaker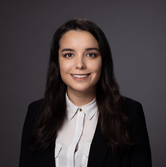 Julie Harrington, Regulatory Consultant
Julie Harrington is a member of our European office based in Dublin, Ireland. She received a B. Sci. in Medicinal Chemistry from Trinity College Dublin. She has also worked within the pharmaceutical sector in the area of quality. She provides regulatory consulting services in the areas of industrial chemicals and cosmetics, drawing on her diverse scientific background.
Registration
Note: You will receive a link one week and one day before the webinar starts. By clicking that link, you shall be able to join our webinar automatically. Please note that space is strictly limited to a maximum of 100 attendees.
System Requirement
On PC: IE/ Firefox/ Google Chrome; Windows 2003 or later (You need download the Webex extension when using it.)
On Mobile Service: Free Cisco Webex app from the app store
Contact us
Chemical Inspection & Regulation Service (CIRS)
Addr: Regus Harcourt Centre, Block 4, Co. Dublin, D02 HW77
TEL: +00 353 (1) 477 3014
Email: service@cirs-reach.com