Introduction
Did your company miss the May 31st REACH deadline ? Now you are wondering what will happen to your company / what you should do next ? You are not alone in this situation, many companies were not prepared to meet the REACH deadline. But the good news is, CIRS has got your back when it comes to EU-Reach compliance.
In this webinar we are going to talk about:
ECHA's new focus from accepting & processing registrations to dossier inspections.
What to do if your dossier is rejected

We will discuss the shift from partial registrations to accepting only complete registrations

We will discuss the different types of REACH Violations

Actions that will be taken if you have received REACH Violation Notification.

Potential financial penalties / suspension of your chemical imports

Steps your company can take to become REACH Compliance whether or not you have received a reach violation notification.

During the 2nd half of the Webinar we will talk with our EU-Reach Regulatory compliance specialist Queenie Yang who frequently interacts with ECHA on behalf of REACH to get her opinion on these questions, and what actions she thinks ECHA will take based on her experience dealing with them.

Time

| | | | |
| --- | --- | --- | --- |
| Language | Date | Time (New York Time, GMT-4) | Speaker |
| English | July 10 | 11:00 am | Mark Jones |
Registration Fee
Free
Main Contents
- In this webinar we will talk about what your company can do to become reach compliant if you have missed the deadline, and you still want to import your chemicals into the EU.
- We talk about some practical solutions for getting your company REACH compliant, and discuss with an ECHA official what developments there have been since the REACH deadline, and what's next on the horizon in regards to REACH and the EU Chemical industry as a whole.
Speaker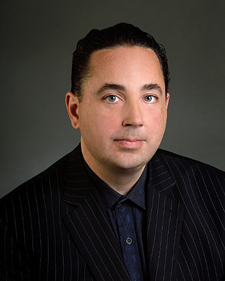 Mark Jones – Regulatory Consultant & U.S. Business Development Manager
Mark is in Charge of the U.S. operations in our Arlington office. Mark is a Registered U.S. Customs broker and has been involved in the international Trade Industry for over 15 years. He is dedicated to helping U.S. Companies become REACH compliant. If you are in the U.S. & you have questions about the REACH registration process, or Chemical export questions, feel free to reach out to Mark at Mark.jones@cirs-reach.com / 202-446-7144
Registration
Note: You will receive a link one week and one day before the webinar starts. By clicking that link, you shall be able to join our webinar automatically. Please note that space is strictly limited to a maximum of 100 attendees.
Format of the email:
Theme: Webinar Registration
Contents: Register for + topic of the webinar

System Requirement
On PC: IE/ Foxfire/ Google Chrome; Windows 2003 or later (You need download the webex extension when first using it.)
On Mobile Service: Free Cisco Webex app from the app store
Contact us
CIRS Group USA Inc.
Address: #200-047, 3100 Clarendon Blvd., Arlington, VA 22201
TEL: +1 703 520 1420
Email:
Mark.jones@cirs-reach.com