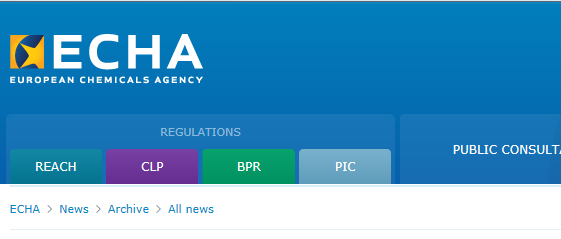 EU will carry out a new enforcement project regarding the online sales of chemicals in 2020. It is expected that restriction and labelling duties for hazardous chemicals will be included.
The Forum for Exchange of Information on Enforcement (Forum) held its 30th meeting on 19-20 Jun. 2018, in which the Forum decided that it will target online sales of substances, mixtures and articles in its eighth major Forum enforcement project (REF-8).
The reason for this focus is the high rate of non compliance detected in a pilot project on internet sales. This enforcement project will be prepared in 2019 and carried out in 2020, with the report expected to be published by the end of 2021.
The detailed scope to be checked under REF-8 is yet to be defined.
The Forum also agreed that inspections for the pilot project on authorisation focusing on chromium VI compounds and other substances will take place in 2020. This will allow inspectors to target more substances and give downstream users sufficient time to notify their authorised uses to ECHA. The inspectors will target companies that are using substances of concern without the required authorisation. Additionally, they will check that authorisation holders and their downstream users comply with the conditions of the authorisation decision.
If you have any needs or questions, please feel free to contact us at service@cirs-reach.com
Reference: