Hangzhou, China, May 2017 – CIRS announced a strategic collaboration with Risk Management Technologies (RMT) in China and Australia. The collaboration aims to offer comprehensive regulatory compliance services for enterprises in China and Australia, who are involving in and/or interested in exporting Chemical products into their target market.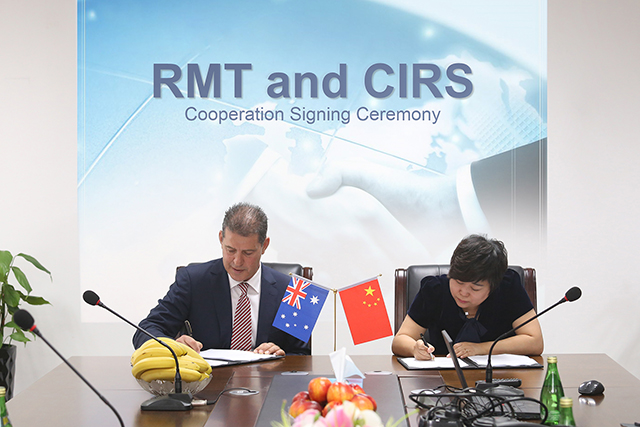 Dean Apostolou (Left) and Lucy Li (Right)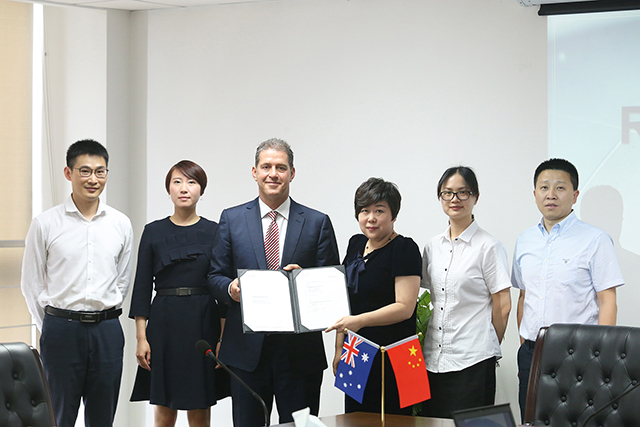 David Wan(Left 1), Nie Qian(Left 2), Dean Apostolou (Left 3), Lucy Li(Right 3), Cloris Pan(Right 2) and Walt Lin(Right 1)
"RMT is honored to be selected by CIRS as their technology partner. Leveraging CIRS's expertise in product safety and chemical management consulting, the synergies will deliver world leading chemical management systems that not only exceeds legislative compliance but do so with technologies that provide significant cost benefits and competitive advantage."said Dean Apostolou, CEO & Founder, RMT.
"We are excited about this win-win collaboration. Working together, we could bring more valuable services for each other's clients." said Lucy Li, CEO & Founder, CIRS.
RMT is one of the most respected service providers of Chemical Safety Management and Enterprise Risk Management software. Established in 1988 RMT are at the forefront of software innovation, leveraging cutting edge web-based technology to bring solutions to market in service of multi-national companies and complex organizations. Australia chemical regulation and New Zealand Chemical regulation compliance services are also one of their high reputation services. [Read More]
CIRS is a leading product safety and chemical management consulting firm providing valued product regulatory compliance service, tailored solutions and original information to help our clients gain competitive advantage by reducing business risks associations with regulatory affairs and removing barriers to entry. [Read More]